Passion for painting starts early | Watercolor & watery paint application
Painting is the big constant in my life. It all started with a small watercolor box with seven colors – when I was about 13 I was sitting in various VHS courses with lots of seniors. Nobody bothered – least of all me. I stayed with watercolor for years, it wasn't until 2001 that I got to know acrylic painting in large format on canvas in the free painting school of the two artists Jürgen Sage and Astrid Albers in Berlin. The love for the watery application of paint is still evident today in the papers for my collages.
The way to independence
I was born (1973) and grew up in Ludwigshafen am Rhein. After completing my master's degree in German and history in Mannheim and Waterloo / Canada (1994-2000), I worked in Berlin, later in Allgäu, then in Chiemgau as a product manager in the food industry until 2009. Painting was my constant companion during this time. But it wasn't until 2009 that I packed up all my courage and made my dream come true to work as a freelance artist and photographer. Many group exhibitions followed, the first large solo exhibition, at which I was able to show my entire portfolio, took place in 2016.
Find out more about my exhibitions
Further education | Autodidact
my Atelier is located in the industrial area in Graefelfing near Munich in the beautiful Würmtal. I took a lot of further training at art academies such as the free art academy in Augsburg, at the Academy of Arts in Kolbermoor or at the Bad Reichenhall art academy, because self-taught people like me are always inspired by new ideas and techniques. At this point I would like to highlight the Augsburg artist Andrea Rozorea, who has supported me very much in my own artistic career. Today we have a close friendship and we have already carried out several exhibition projects together.
Learn more about my work and autodidactism:
"Interview with the art historian Dr. Ines Kehl "
Portfolio with 3 focal points
I have three main directions in my art. On the one hand, the abstract free painting with acrylic paint in large format on canvas, then I also like to deal with structuring materials such as ash, sand, rock flour, coffee grounds and pigments in my painting. I am happy to work with these so-called mixed media on wood. And finally, I am passionate about creating abstract collages from fine Chinese paper . The three techniques are explained in more detail in a short film about me.
To the movie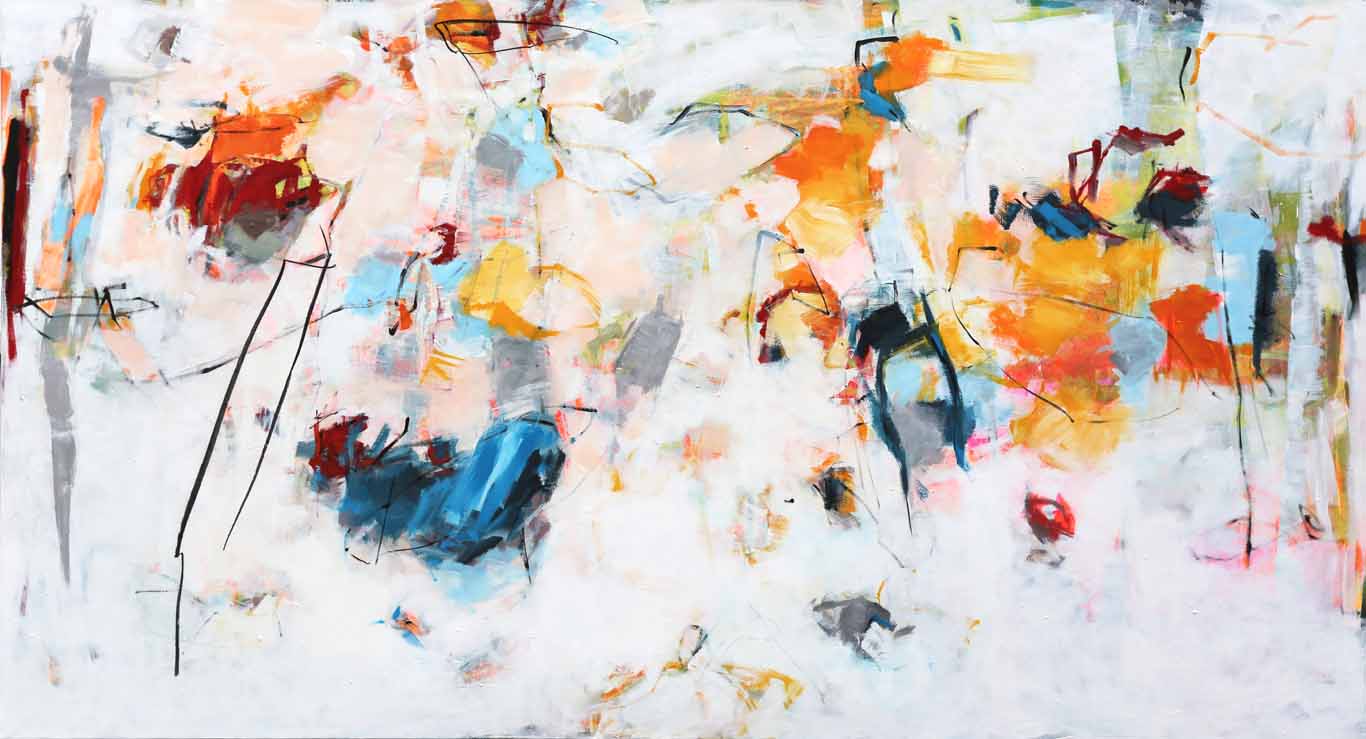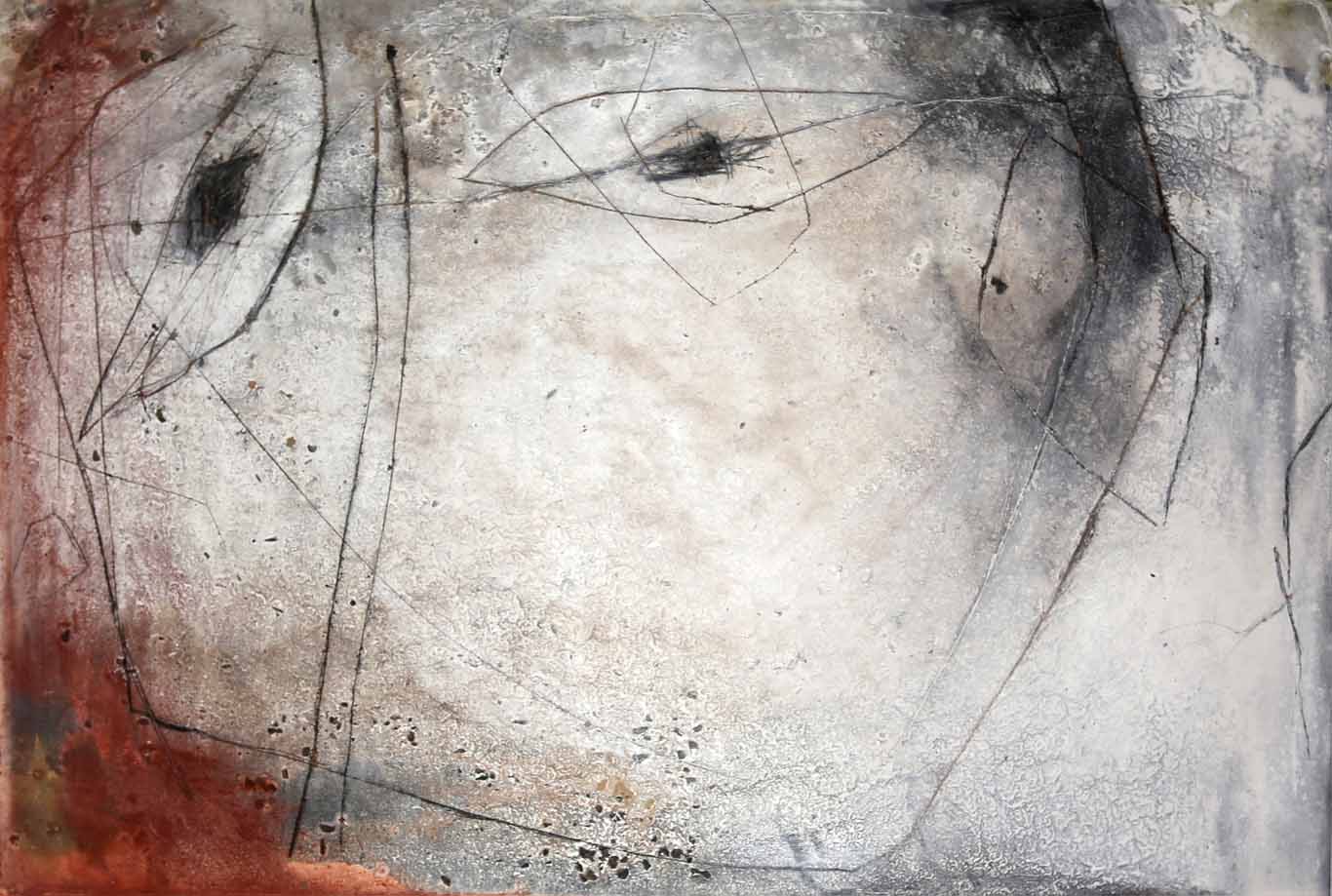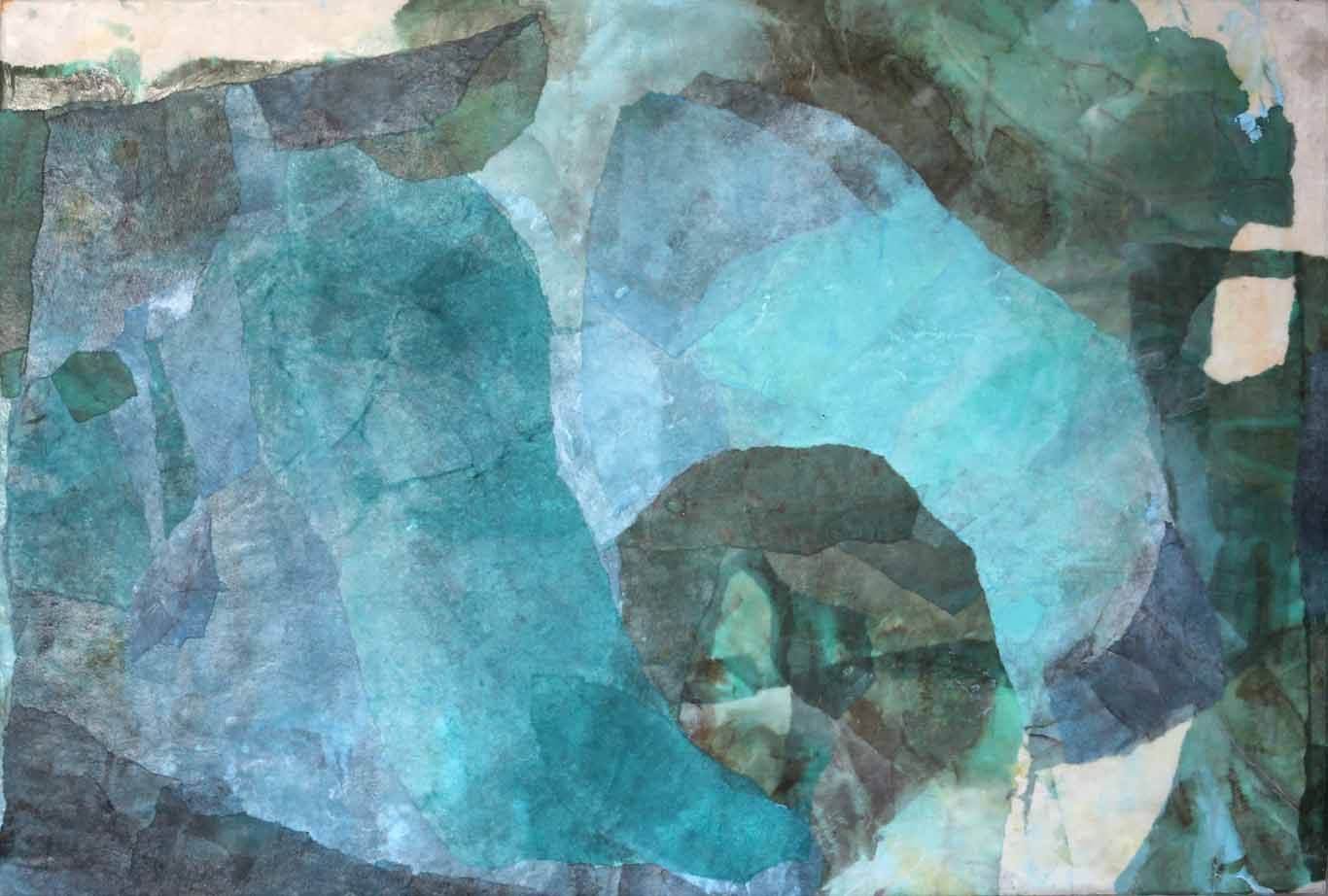 In the studio
In the video I will briefly give you a good insight into my working methods and explain what drives me and how I get artistic inspiration.
My studio is at Lohenstrasse 18 in Graefelfing. Would you like to see the abstract pictures live "in real" and in peace? I am happy to invite you to visit me in my studio without obligation. Please just call 0172-6513428 and make an appointment or you can just come to the opening times . I am happy about your interest.
Contact
Empty phrase modern art | Contemporary art | Informel | Color field painting
On the home page I have described my portfolio with the term "Modern Art" . I've found that most people who want to learn about art, buy abstract art, or search for abstract art on the internet, tend to search for "modern art". Interestingly, the term "modern art" seems to have prevailed, even if it is an empty phrase that says nothing. Because what does that mean? Abstract painting or abstract art that fits in with a modern, design-oriented interior?
From an art historical point of view, there is no such thing as "modern art", there is only the "Classical Modernism" epoch , which roughly outlines the period between 1900 and the start of the war (1938), with all the different artistic directions such as Expressionism, Dada, Cubism etc. and with the associated world-famous artists. This epoch is followed by "postmodernism" , which in turn is being replaced by the epoch of "contemporary art" , in which we are still from an art-historical point of view. Contemporary means more or less "current".
Very few people use cumbersome terms such as "contemporary painting" or "contemporary abstract painting" in their search for art or paintings. No wonder, because "contemporary" means practically nothing, only that it is current art and the artist in question is still alive. I claim that only a smaller circle of art historians, gallery owners, curators, one or the other art-historical educated citizen and of course artists use the actual "clean" terms.
Why is that? For example, I believe (that's actually just a speculation) that it might be because the English translation of the epoch term "Classical Modernism" is "Modern Art" and this is then incorrectly back-translated as "Modern Art". For many educated citizens, for example, a visit to the MoMA (Museum of Modern Art) is a must during their stay in New York, where contemporary art is shown again and again. It stands to reason that the simultaneous show of artists of the classical modern with contemporary artists leads to linguistic imprecision or even confusion and confusion, which then prevails for reasons of simplicity. In my opinion, it is almost a philosophical question as to whether "modern art" does not exist when the term is on everyone's lips. In any case, against my better judgment, I took up "Modern Art" on my website in order to be found by you on the Internet – so I adapt to the linguistic conditions of my customers. Nevertheless, I would like to emphasize at this point that I am of course familiar with the art-historical discourse. You can find out more about the boundaries between the individual art eras in my "Art Wiki" from Dr. Gardill. To the art wiki
So where do I see myself? How do I fit myself into the entire art-historical discourse between "Modern Art", "Classical Modern Art" and "Contemporary Art"? It's actually quite simple: I am a contemporary artist, dedicate myself to non-representational painting and see myself in the tradition of color field painters and also the artists of the Informel.
The art historians and curators Dr. Barbara Rollmann-Borretty and Dr. Ingrid Gardill wrote articles about me, which I would like to recommend to you for further reading:
Dr. Rollmann-Borretty observations on the wax collages
Dr. Ingrid Gardill About Gramann's free painting
Dr. Ingrid Gardill About the series of highlights
Catalogs
Acrylic painting during lockdowns, shift work & contrast program
I show completely new works in acrylic in the catalog "Acrylmalerei". It includes the works that were created during the lockdowns (17 paintings). Catalogs were published on the occasion of the two exhibitions in 2016 and 2017, although "Shiftwork" is unfortunately already out of print. The "Contrast Program" catalog covers the main works from May 2016 to April 2017. It contains about 60 pages and is richly illustrated.
"Acrylic painting" and "Contrast program" can be purchased for € 10 each plus 1.55 € shipping costs are based on invoice. Please order the catalog using the contact form and I will send it to you immediately.
Contact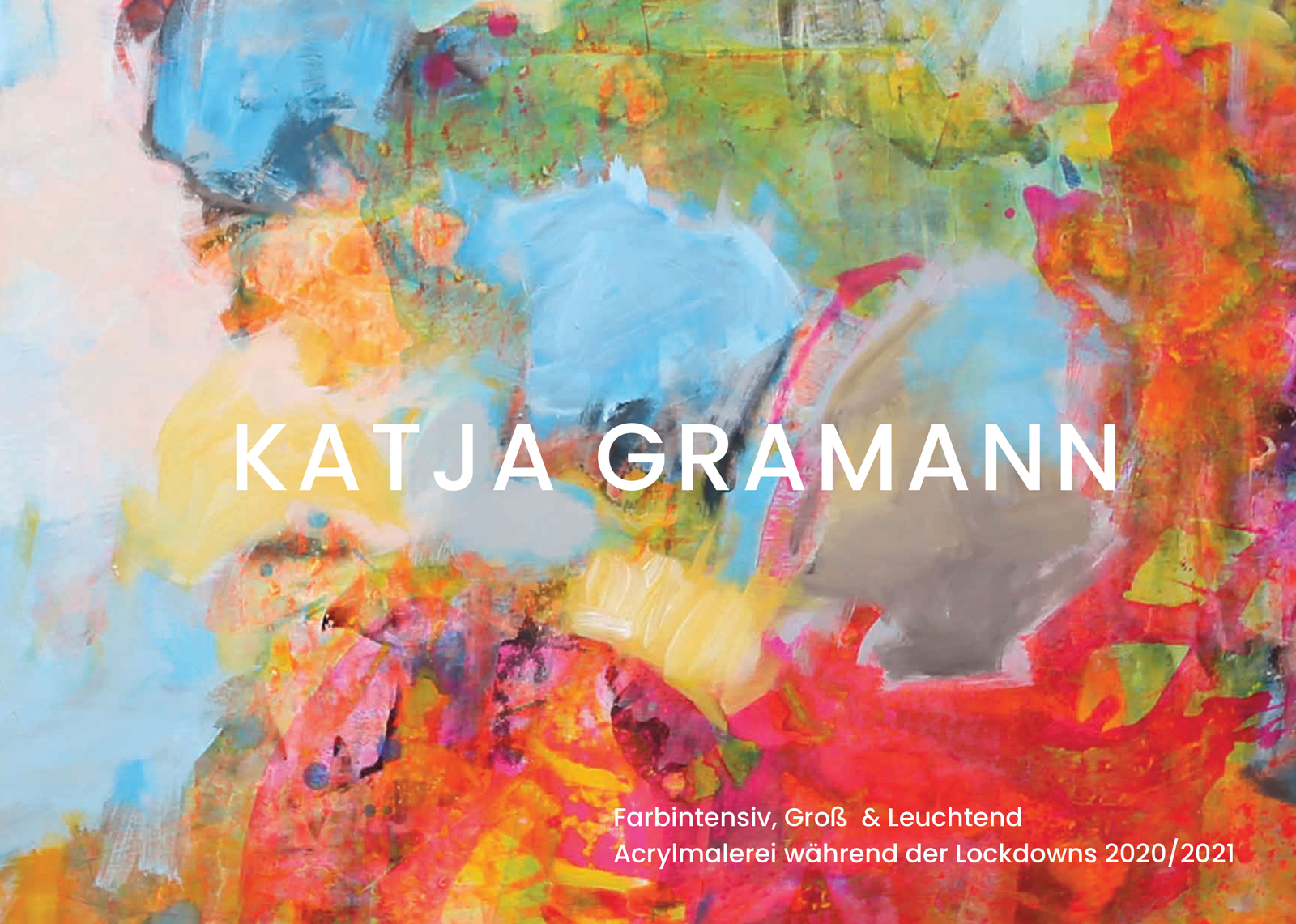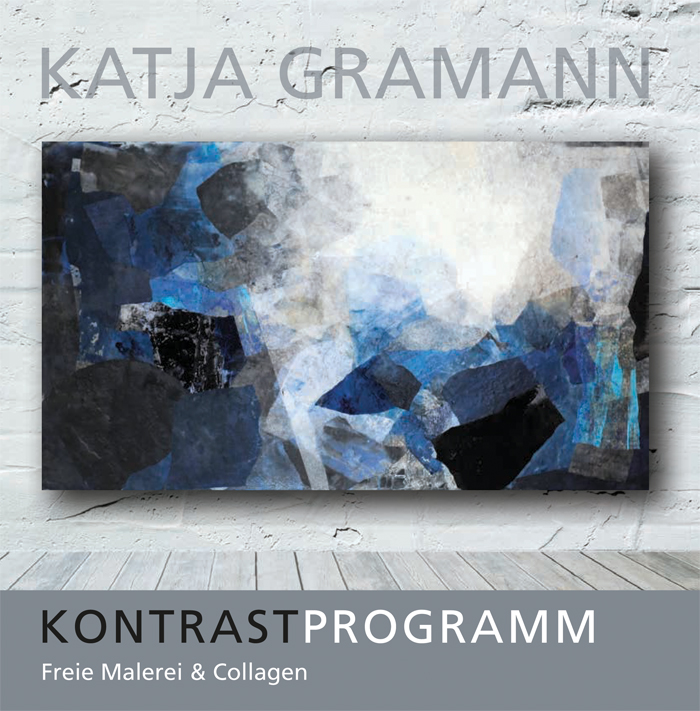 Impressions from the studio