View art in your own room with your smartphone Virtual painting projection on your wall at home using augmented reality
Sample hanging made easy!
Project your favorite work of art on your favorite wall and find out if the painting you particularly like might fit in your home. A total of around 25 works of art are available as animated objects (only the large paintings) that can be easily visualized on the wall of your home using a smartphone or tablet – and all without an app.
So that it works:
It has to be bright (the technology does not work at dusk / at night / little daylight)
You need a smartphone or tablet
If you act from the PC, you have to click on the displayed image and a QR code opens , which you have to scan in with the mobile phone or tablet camera. Then follow the Safari link.
Click on "AR" (for Augmented Reality) and calmly move the mobile phone back and forth in the room so that the camera can find a point of orientation , only then will the image be uploaded. The percentage of the displayed image size is based on this orientation point and then does not necessarily correspond to the information displayed on the wall. Please take a close look at the measurements in the description of the picture.
If the picture is in the room, you can easily move it back and forth with two fingers, enlarge or reduce it.
Check the result with a screenshot.
Start visualization – this is how it works
Large format abstract acrylic painting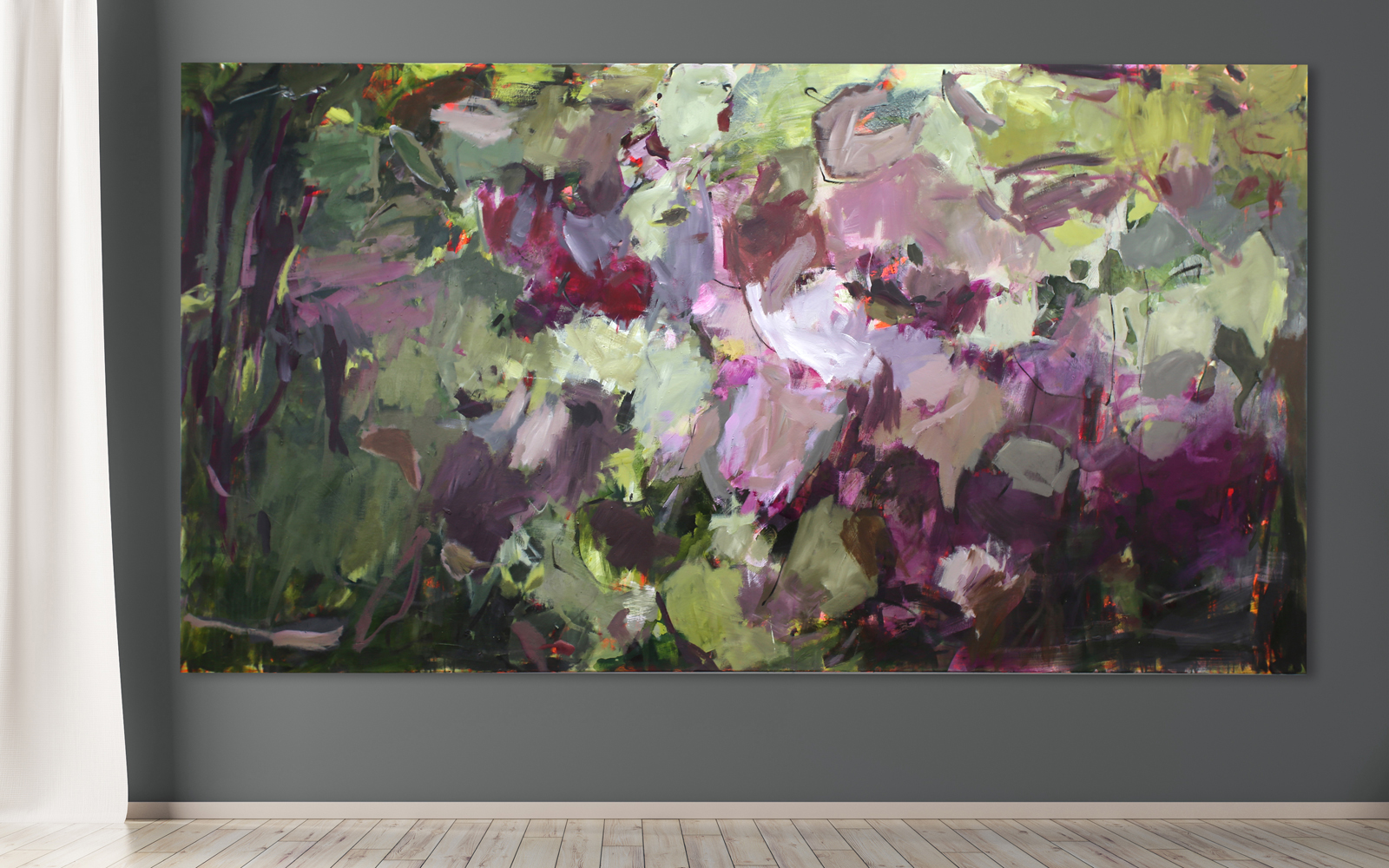 Title: Into the wild | Dimensions: 130 x 240 x 2 cm | Technique: painting in acrylic on canvas | Year: 2022 | VK: € 6,290.00
Buy online through Singulart
Title: Our time is now! | Dimensions: 75 x 175 x 2 cm | Technique: painting in acrylic on canvas | Year: 2021 | VK: € 3,750.00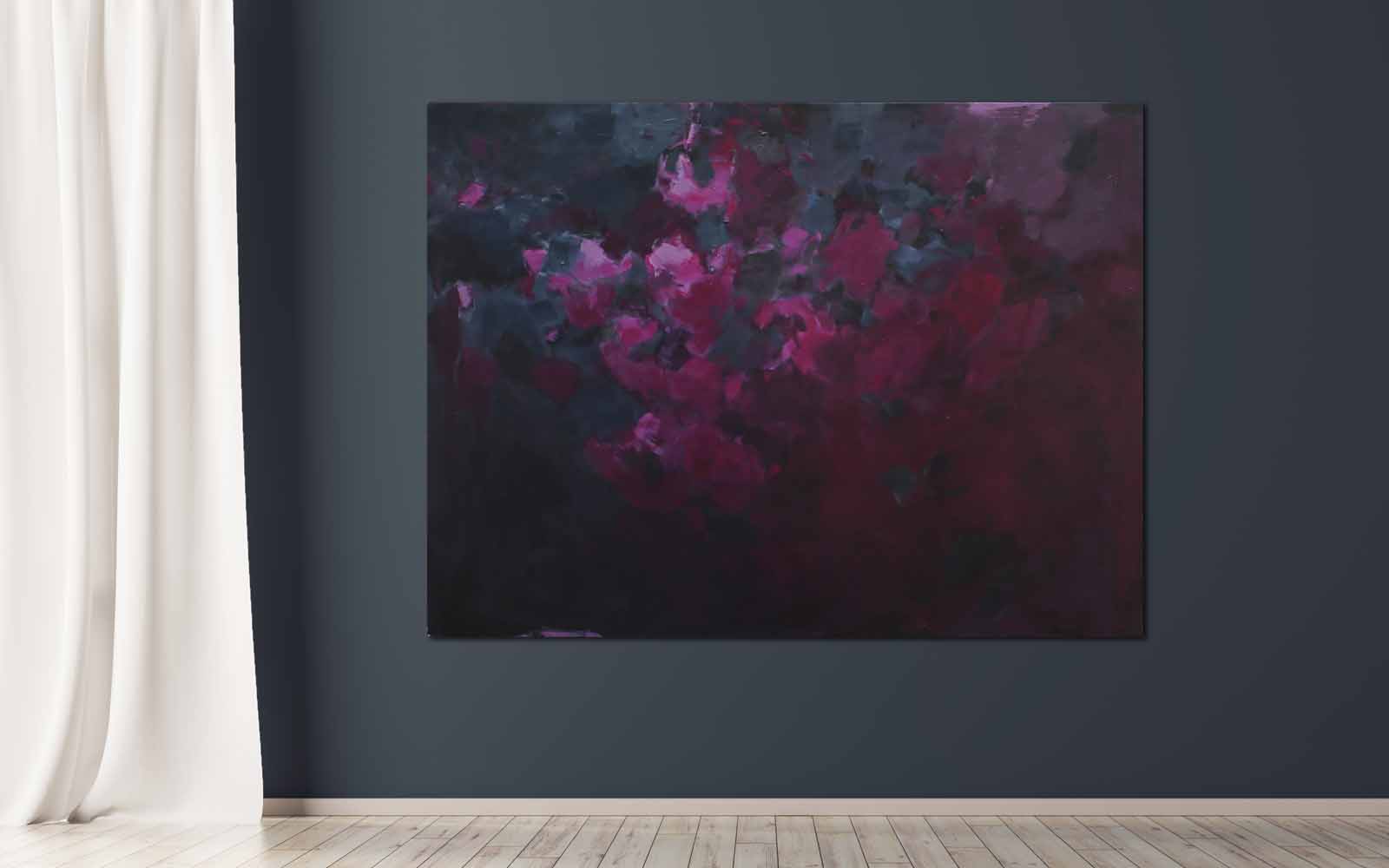 Title: Alluring Messages | Dimensions: 120 x 160 x 2 cm | Technique: painting in acrylic on canvas | Year: 2019 | VK: € 3,920.00
Buy online through Singulart
Pigments, rock flour, ashes, coal & Co. Informal painting in mixed media
To paradise go straight then left
Title: To paradise go straight then left | Dimensions: 140 x 80 x 6 cm | Technique: mixed media on wood | Year: 2022 | VK: € 4,400.00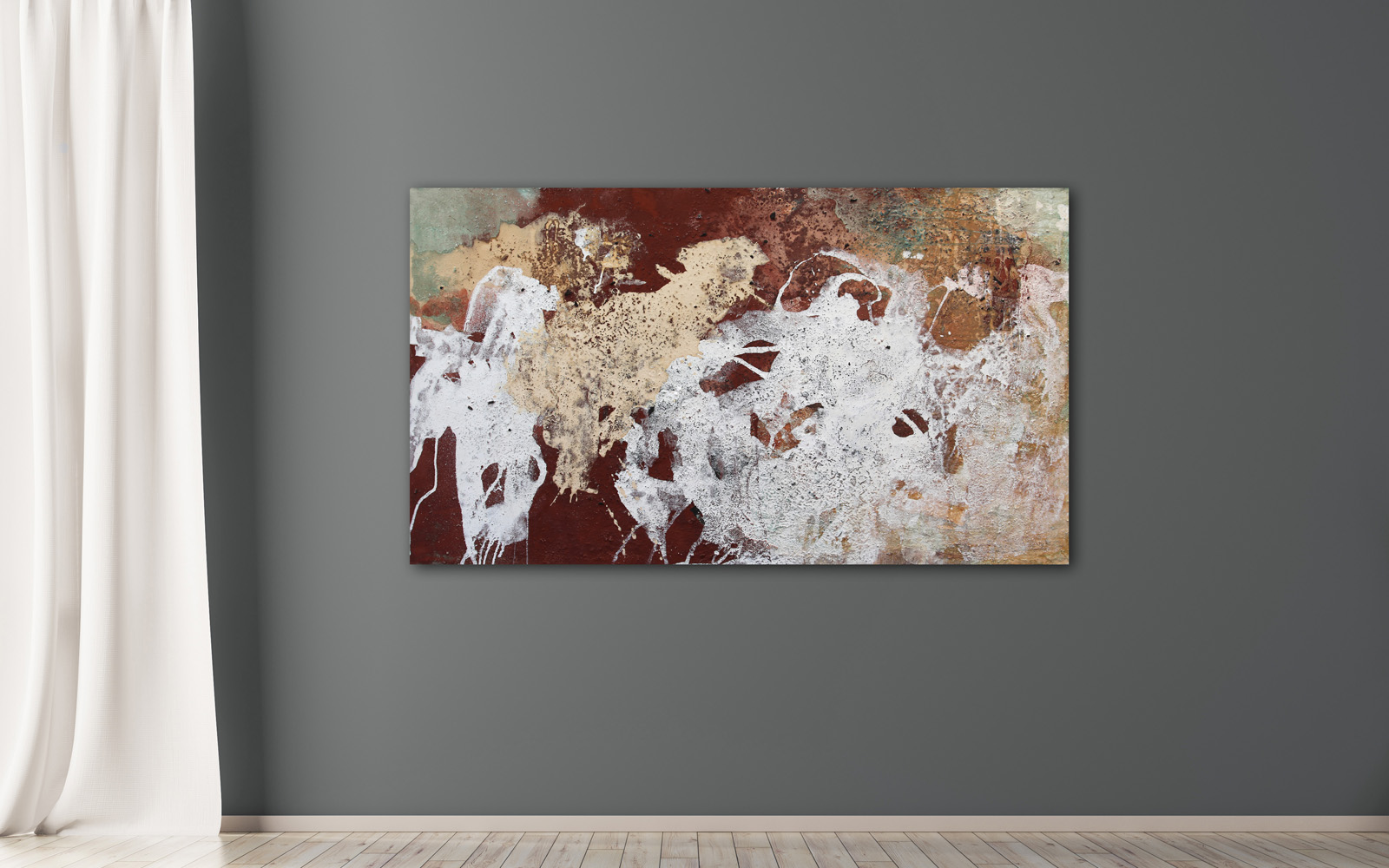 Title: Earth Connected 7 | Dimensions: 80 x 140 x 6 cm | Technique: mixed media on wood | Year: 2021 | Retail price: € 4,200.00
Buy online through Singulart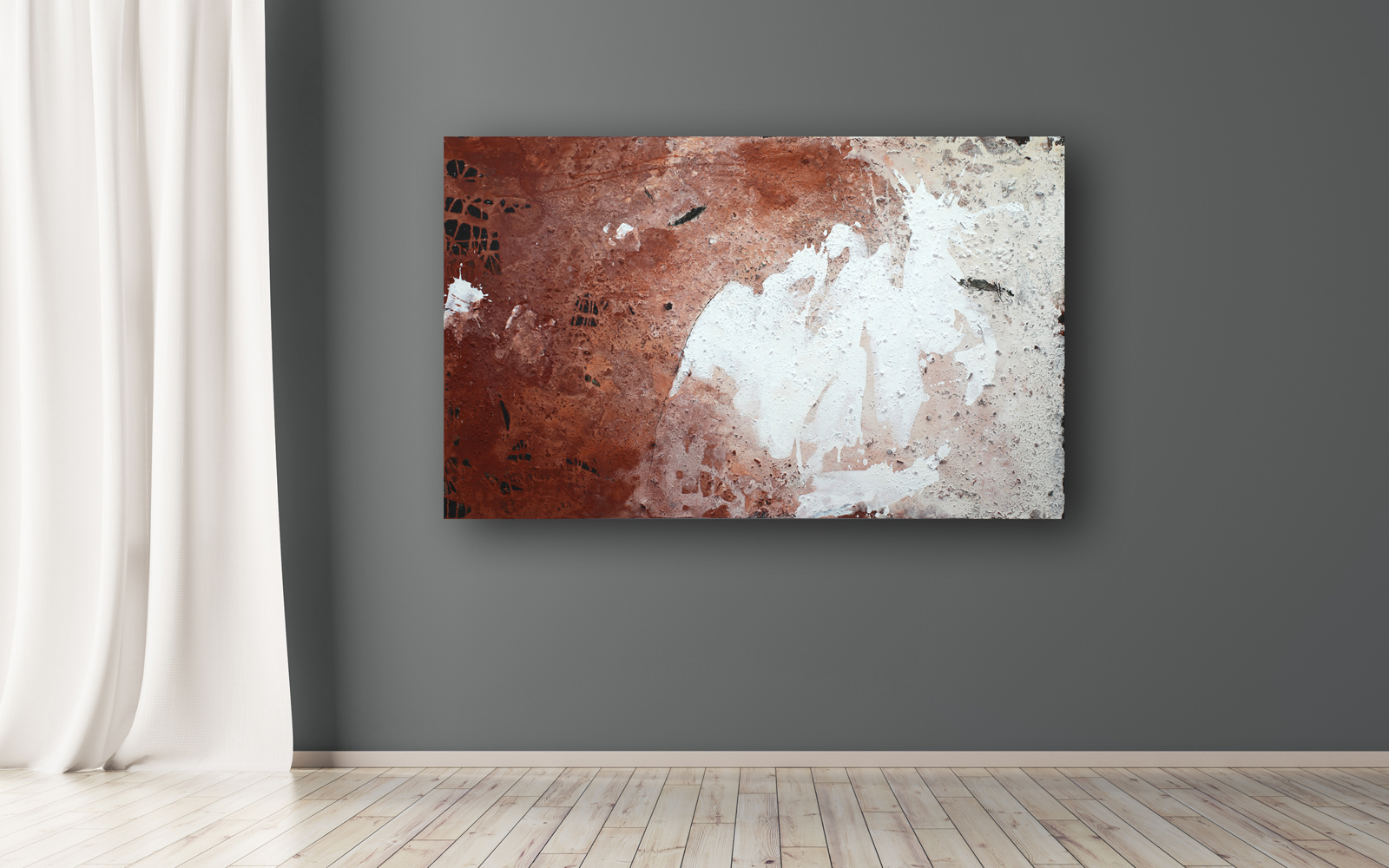 Title: Connected to earth 8 | Dimensions: 80 x 130 x 6 cm | Technique: mixed media on wood | Year: 2021 | Retail price: € 4,200.00
Title: tightrope act | Dimensions: 130 x 80 x 6 cm | Technique: mixed media on wood | Year: 2019 | VK: € 2,940.00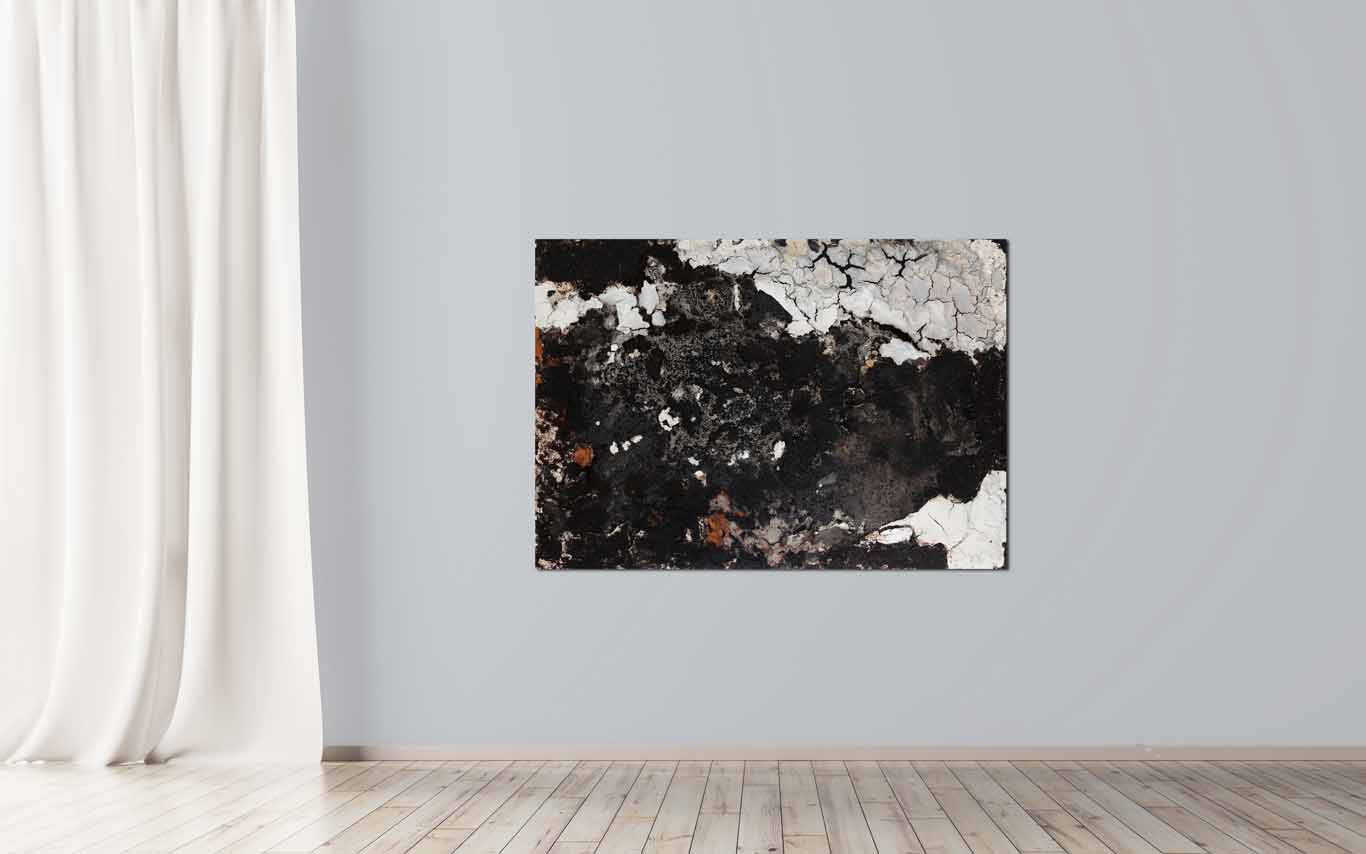 Title: Dystopia | Dimensions: 70 x 100 x 4 cm | Technique: mixed media on wood | Year: 2018 | VK: € 5,630.00
Made of fine, self-dyed china paper collages – large & medium sizes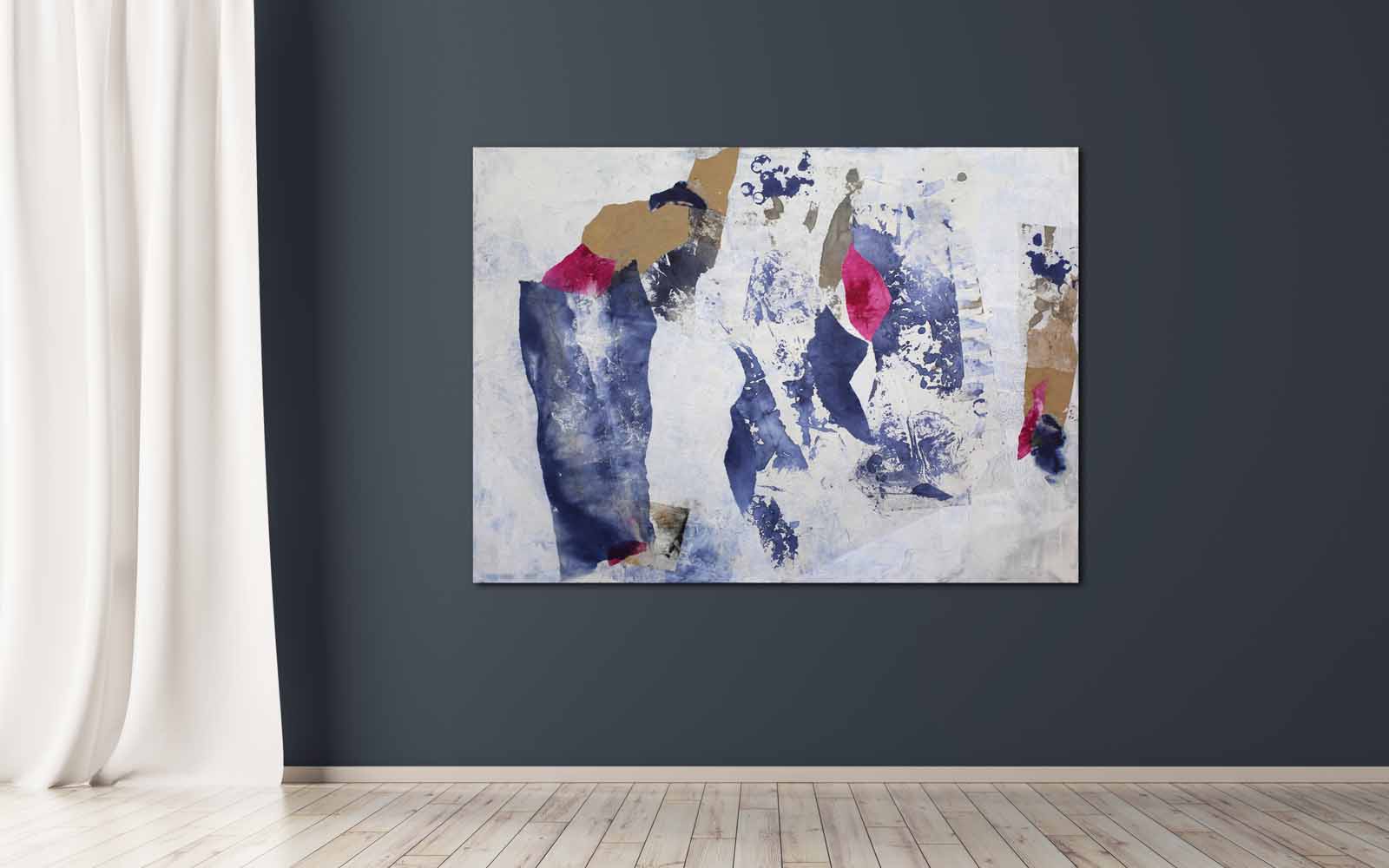 Title: Reorganization | Dimensions: 100 x 150 x 4 cm | Technique: collage made of china paper on canvas | Year: 2021 | Retail price: € 3,500.00
Buy online through Singulart
Title: Off to new shores | Dimensions: 45 x 60 x 3 cm | Technique: collage made of china paper on wood | Year: 2020 | VK: € 1,470.00
Buy online through Singulart
Title: Rosy Outlook 2 | Dimensions: 100 x 70 x 3 cm | Technique: collage made of china paper on wood | Year: 2019 | VK: € 2,380.00
Buy online through Singulart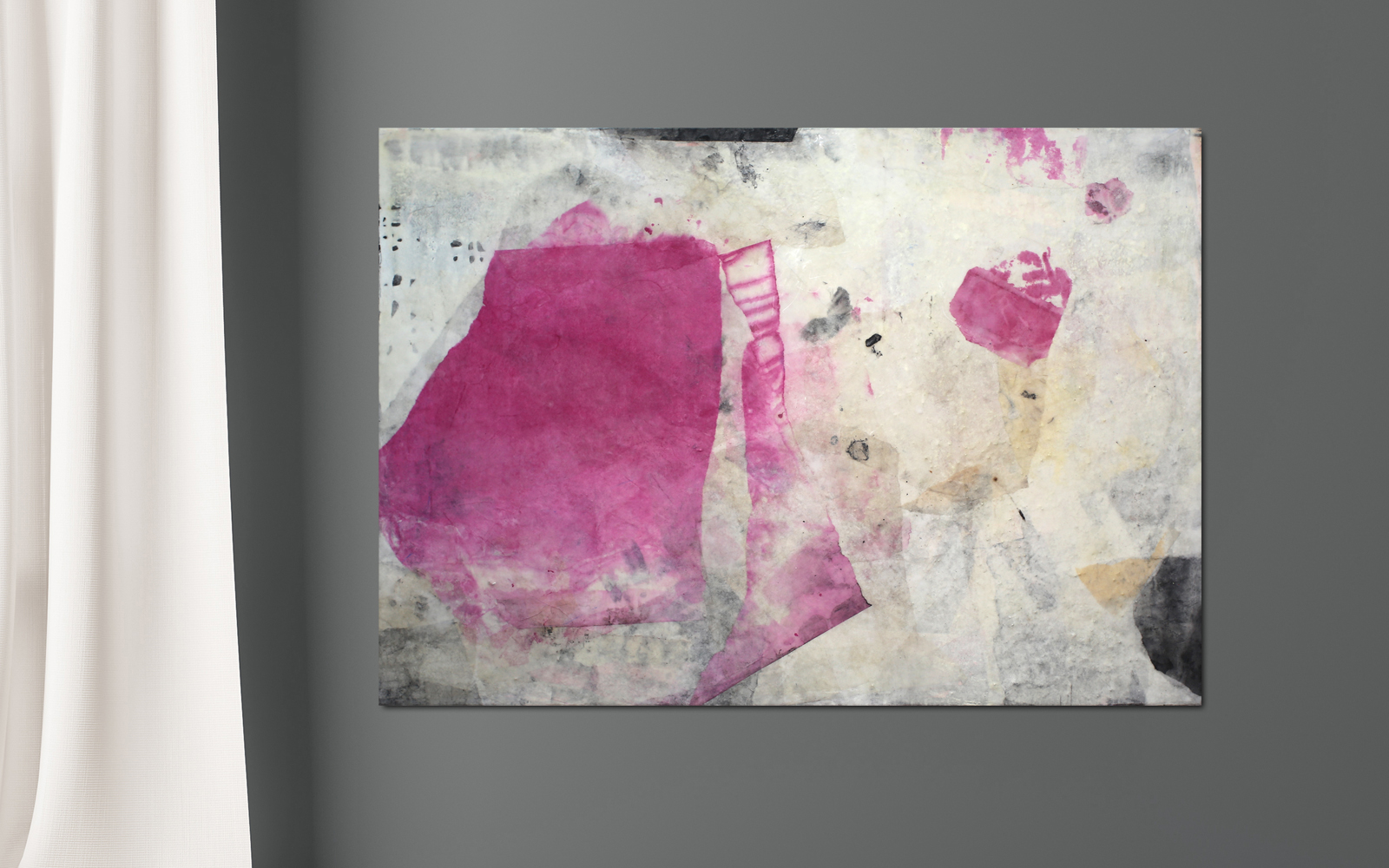 Title: Pandora Reloaded 1 | Dimensions: 70 x 100 x 3 cm | Technique: Collage from China paper on wood | Year: 2017 | VK: € 2,380.00
Buy online through Singulart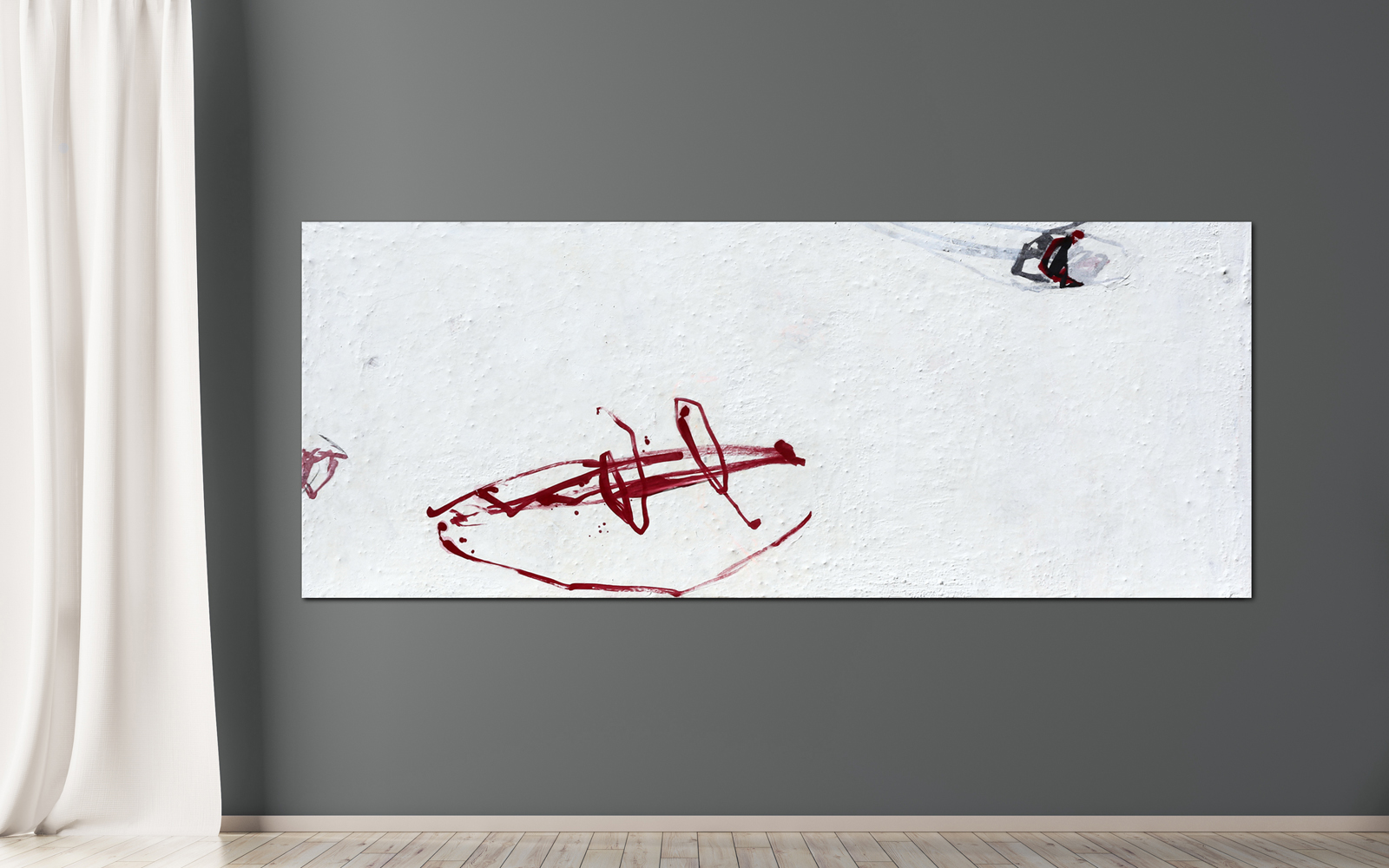 Title: Expedia | Dimensions: 80 x 200 x 2 cm | Technique: collage made of china paper on canvas | Year: 2018 | VK: € 3,920.00
Buy online through Singulart