An easy way of painting try out at your home!
Project your favorite artwork on your favorite wall via smartphone or tablet with the free IAZZU – App and find out if the painting you particularly like could fit in your home.
Quite a lot of possibilities are offered by the IAZZU app:
You can save unlimited photos of your own rooms in your profile. This makes it very easy to view new artworks of mine via augmented reality (Live AR) on these walls at any time, and you can check if your favorite painting actually fits you and your environment.
Alternatively, there are many sample rooms/walls (demo-surfaces) available for you to place my paintings on and move them back and forth.
You will stay up to date about new paintings!
The "Share" function allows you to share your created "Walls" with the world.
So cool! The IAZZU app can do all that:
All works for sale are listed in the app. Choose your favorite image from my portfolio.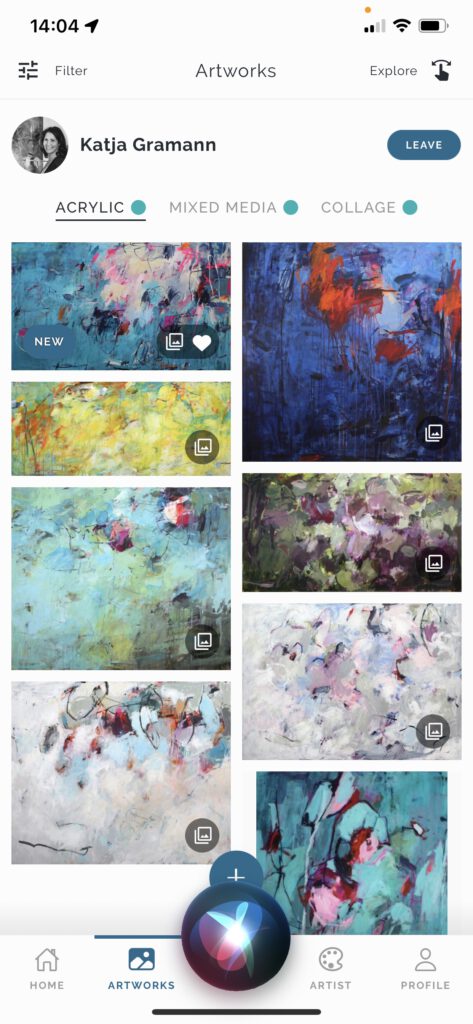 The selected painting can be viewed via augmented reality (Live AR) or via a demo room (View in room).
View the painting on your own wall with augmented reality (Live AR).
Choose from different demo surfaces and view the artwork in them.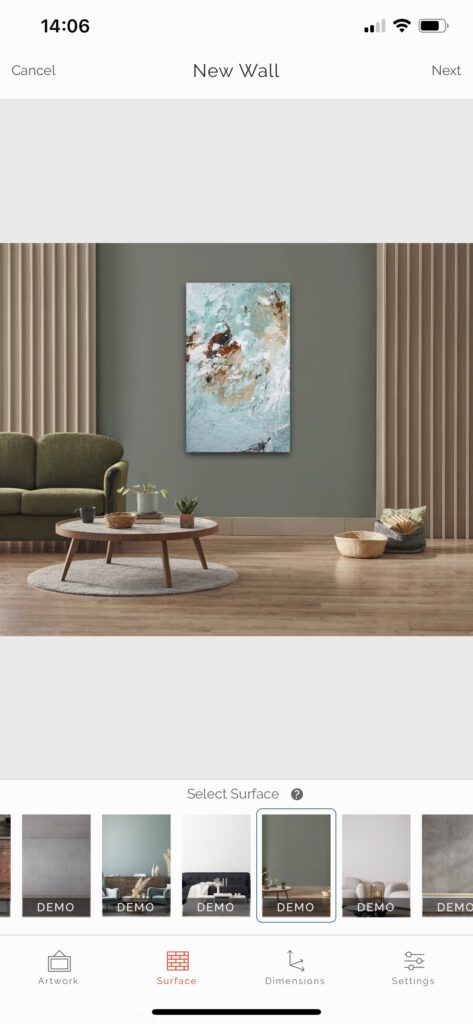 Or try out different artworks on a selected wall.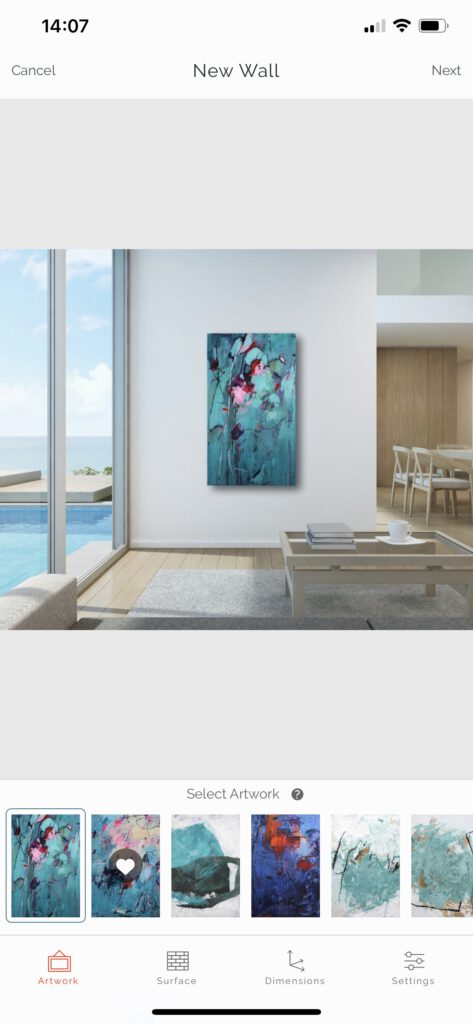 Stay up to date about new paintings. The app shows whether new works have been posted.