Hang pictures at home for rehearsals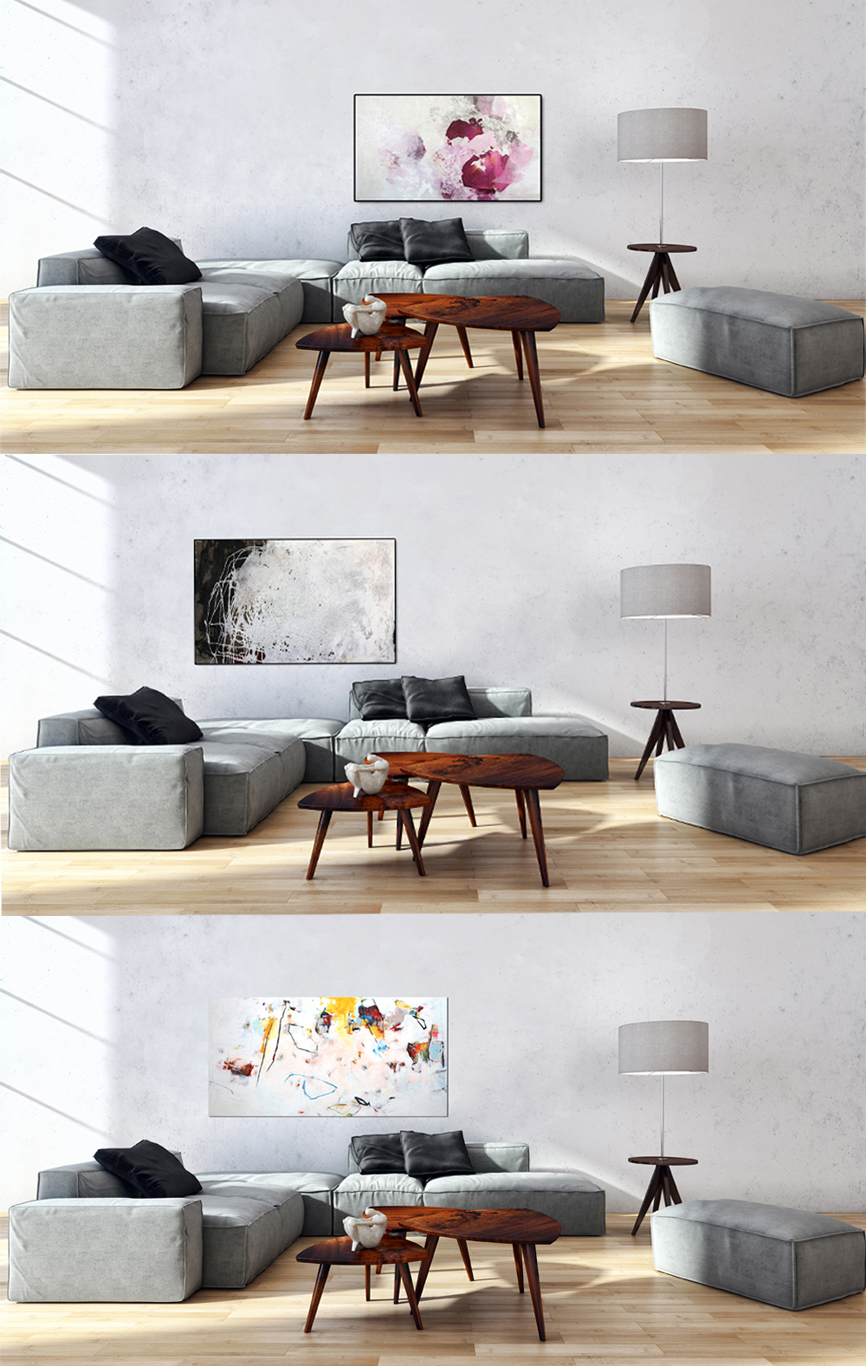 How do you find the right picture? How about simply "trying out" pictures? – completely without obligation!
"Do I still like the picture as much at home as it does at the exhibition? Does the color of the work really match our interior? I just can't imagine what an abstract picture in large format will look like in my apartment. Does my husband like modern art? Isn't the image format too big? "
Create the security and check whether my work is the right one for your home. I promise, trying it out is fun!
Why do I offer this service and why is it really without obligation?
On the one hand, I have noticed that many of my customers would like to buy an original, but are unsure which picture actually suits them and their respective room situation. On the other hand, I am convinced that every work of art needs the right space in order to be able to fully develop its beauty. I love my work, there is a lot of heart and soul in every single work and also a struggle for perfection, regardless of the technology or size. It's all about originals, every picture is unique and cannot be reproduced. That is why I am naturally interested in ensuring that my works come to places that are appropriate and with which my customers feel comfortable. Everything else doesn't make any sense – neither for you nor for me.
Check out my website to see if you like my abstract paintings. The picture galleries are subdivided according to painting technique: gallery acrylic painting, gallery collage, gallery abstract painting with pigments. Or visit an exhibition or come to my studio, either during the opening hours on Saturday afternoon or make a private appointment and take a look at my work.
If you like, we can arrange a "sample hanging" at your home. In the Munich area this is possible at any time, I would be happy to bring the paintings over for you to try out.
Alternatively, you now also have the opportunity to virtually project around 25 of my works onto your wall at home. You can find out how this works here.
Virtual pictures sample hanging with smartphone or tablet – augmented reality for art – without an app!
Visualize your favorite work of art on your favorite wall
Find out if the painting you particularly like might fit in your home. A total of around 25 of my abstract large works of art are available as 3-D objects, which can be easily projected onto the wall at home using a smartphone or tablet.
So that it works:
It has to be light (the technology does not work at dusk or at night)
You need a smartphone or tablet
If you act from the PC, you have to click on the displayed image and a QR code opens, which you have to scan in with the mobile phone or tablet camera. Then follow the Safari link.
Click on "AR" (for Augmented Reality) and calmly move the mobile phone back and forth in the room so that the camera can find a point of orientation, only then will the image be uploaded. The percentage of the displayed image size is based on this orientation point and then does not necessarily correspond to the information displayed on the wall. Please take a close look at the measurements in the description of the picture.
If the picture is in the room, you can easily move it back and forth with two fingers, enlarge or reduce it.
Picture frames – shadow gap, wood, metal
Find the perfect setting for modern works of art.
A frame can optimally support a painting in terms of its effect, or it can "kill" the picture. Often – but not always – a picture appears "more finished" in the frame than without it. (Basically this is a matter of taste and of course also depends on where the work of art is hung).
As a rule, I present my pictures already framed. Either in a white or black lacquered wooden frame with a shadow gap, in a natural wood frame or in a narrow black metal frame.
We (my husband) build the wooden frames ourselves, I have the metal frames made to measure by a blacksmith.
I would be happy to support you in choosing a frame, and I can procure metal frames or other colored wooden frames on request.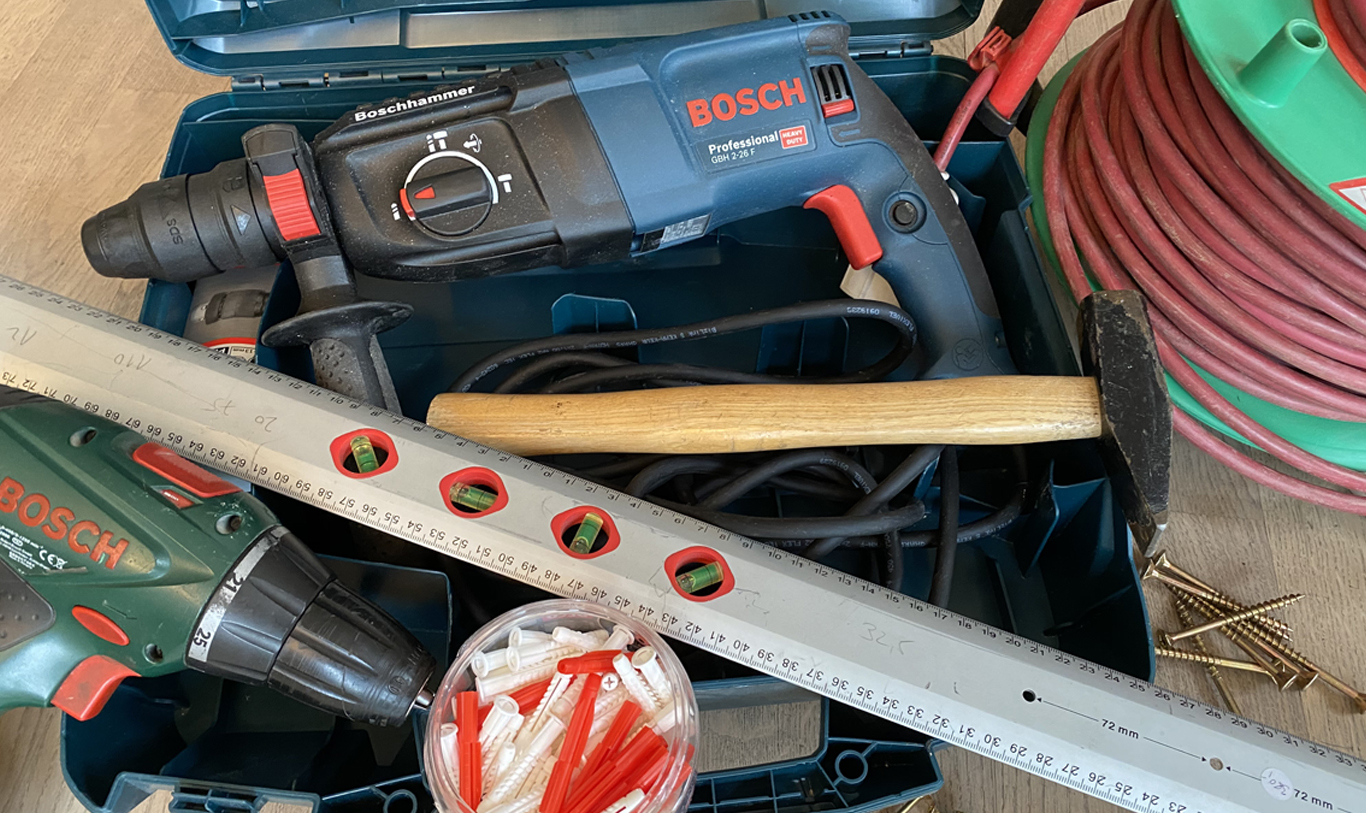 Help with hanging the picture in your home
I prefer to hang my pictures directly on screws / dowels, or on steel nails (smaller, lighter formats). This means that the pictures hang and do not sway if you accidentally bump into them. The picture sits directly with the stretcher on the screw / dowel.
Another advantage is that you can still move the pictures to the side if you are not completely satisfied with the position and want to position the picture a bit offset.
I am happy to support you with hanging the pictures at your home, because many households do not have a drill, spirit level, screws or dowels. With a helper, I will come to you and take over the hanging of the painting. Just talk to me about this.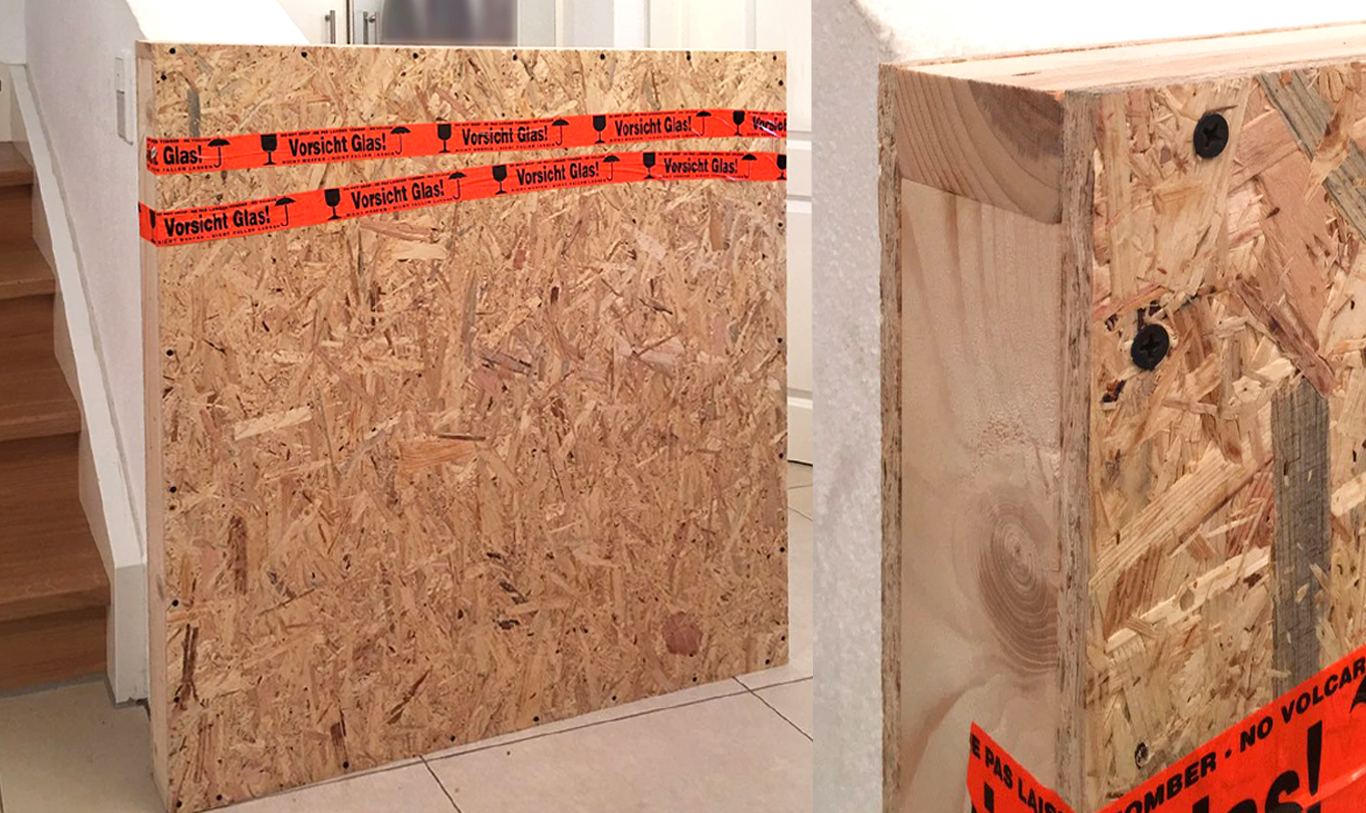 How do the paintings get to you?
In the Munich area, I would be happy to bring the paintings to you by car. If you live farther away, then I send the paintings after receipt of the invoice amount by freight forwarding – free shipping for you within Germany.  Due to the currently worldwide more difficult delivery conditions and costs, I will charge for shipping abroad the delivery costs after a quote from the forwarding company in addition to the price of the picture. 
The artworks will be carefully packed in cardboard boxes or wooden crates and insured. I have already shipped many works within Germany, the EU, to Great Britain and also to the USA to customers, so far this has worked out without any problems.
If you should not like the picture against expectation I organize the return transport, I transfer the invoice amount back to you, as soon as the picture is delivered back again.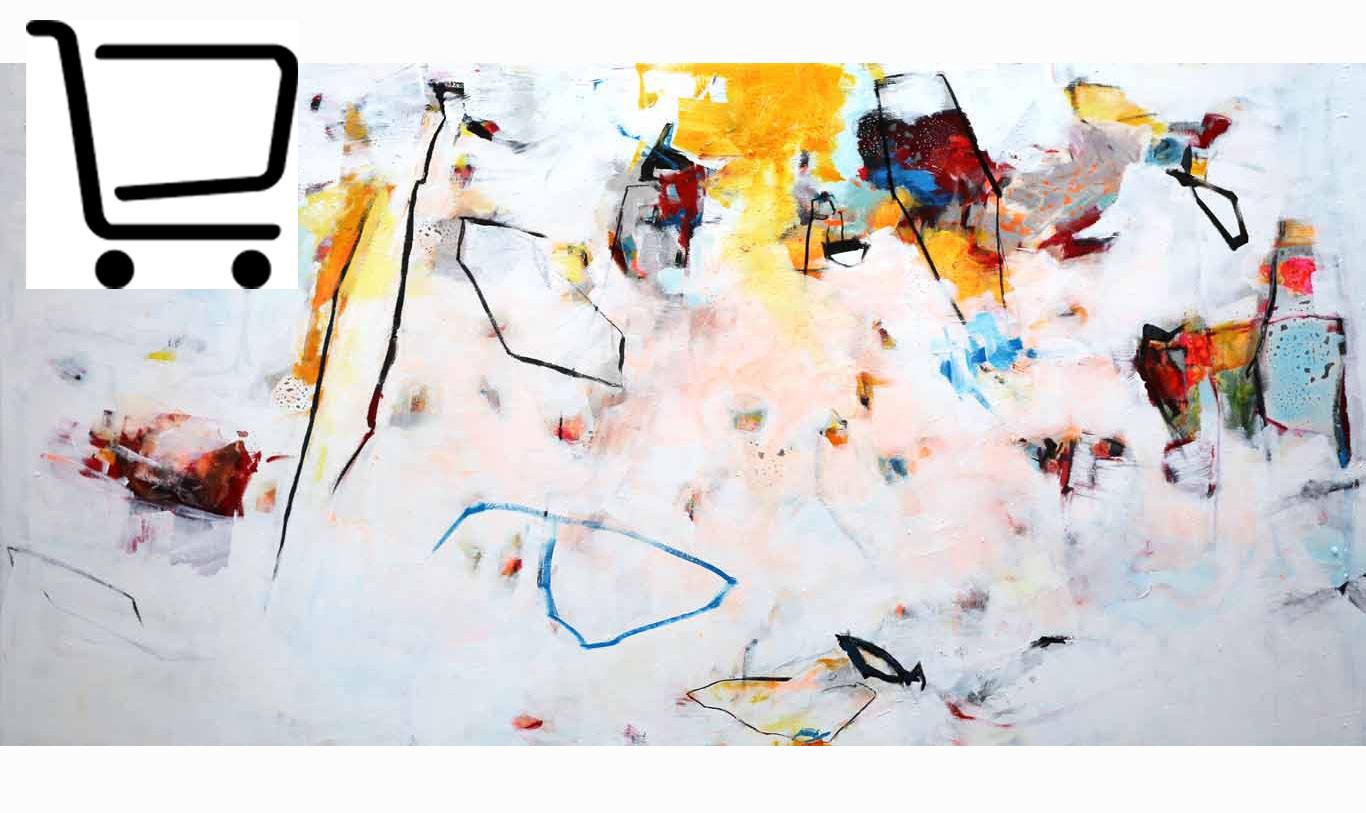 "Ms. Gramann, can I buy your art online or is it only possible in the studio or at an art exhibition?"
Of course, I also sell my paintings on the Internet, even if I don't run a traditional online shop. The prices of the available works are shown at each work of art. If you are interested, just contact me. Contact
You can also buy some of my works online via the Singulart art platform .
"Ms. Gramann, is it possible to rent abstract paintings from you?"
At this point I would like to clearly deny that.
Why? Quite simply: good art has the power to captivate and delight you every day. The respective picture enriches your life and grows dear to you. Good pictures become friends and thus lifelong companions, from whom one does not want to part easily again.
I always experience how my works emancipate themselves from me once they have been sold. Of course, I'm still the original creator of the work. But it now belongs to and enriches someone else. I would destroy this very beautiful process if I would rent out my pictures and get them back. We ask for your understanding.
Clothes make the man – pictures make walls!
My customers give insights into their private premises