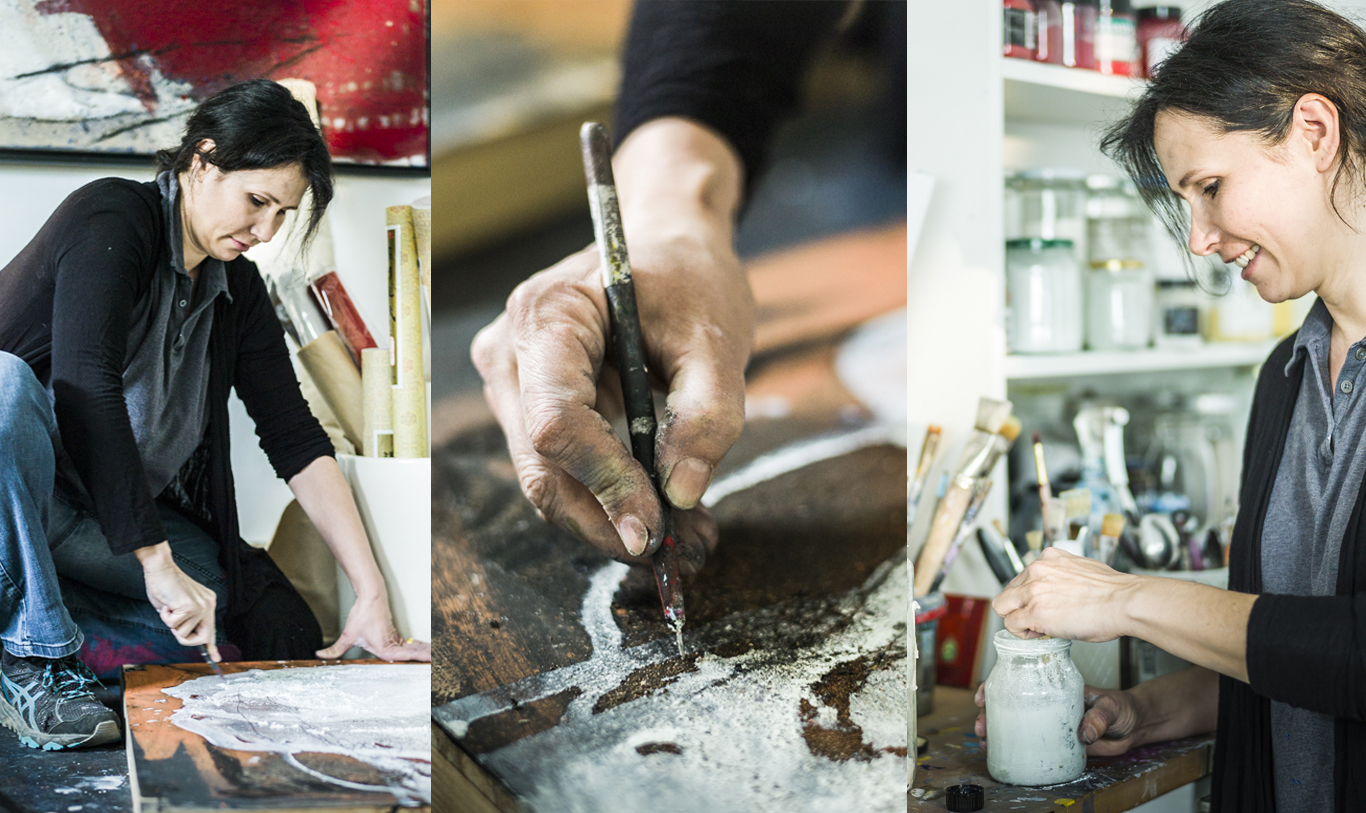 Contemporary art with material and structure
It was an artwork by the great Emil Schumacher in the "Pinakothek der Moderne" in munich that led me to informal painting (sometime in 2002). Before, I had just strolled through the museum and then I saw this one artwork of material that hit me in the stomach with all its might.
For my work in mixed media I use ash, sand, pigments, rock flour, wax, paper, coffee, coal and other structure-imparting materials, all of which contribute to the fact that the works of art have a different materiality and feel for example, as pictures in acrylic or oil paint. I apply the paint or the material to the picture very wet. Drying requires waiting and the result of the respective picture is often surprising because the materials used have sometimes reacted very differently to the picture than expected.
I like it best when the paintings are rough and material, when it looks as if all the splendor of material is just sitting loosely on the painting carrier and falling straight down – but of course it doesn't.
Tips for the picture gallery
– Click on " read more " for more information about the painting.
– to see only available paintings (not yet sold), simply click on " vaccant / available "
Gallery of mixed media artwork